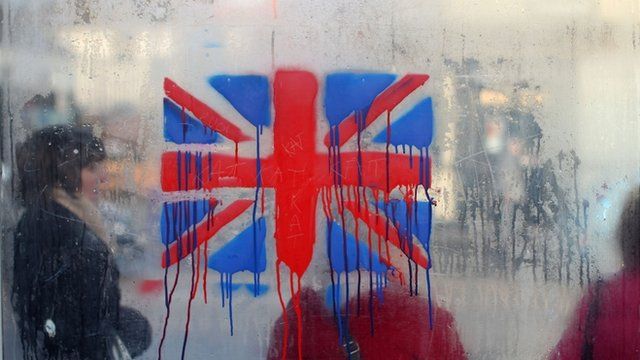 Video
Trimble: 'NI parties should have compromised' on flag
Northern Ireland's former first minister has accused the Democratic Unionist Party (DUP) of "cynically" stirring things up in Belfast in the row over the flying of the union flag at City Hall.
David Trimble was speaking at the end of a second week of sometimes violent protest against the decision to reduce the number of days on which the flag is flown.
As leader of the Ulster Unionists, Lord Trimble helped to establish the power sharing agreement with Sinn Fein.
He told The World At One presenter Shaun Ley that he is "surprised that there has been a problem".
"The issue could have been foreseen and a compromise was available," he added.