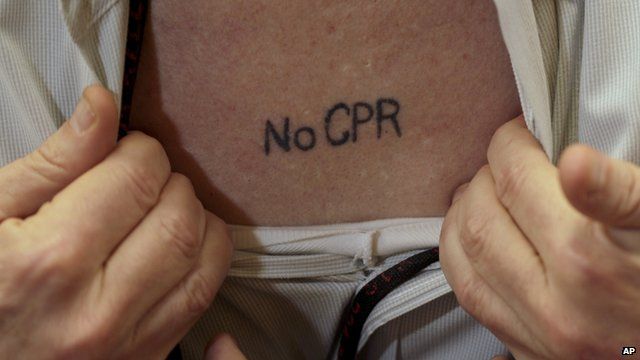 Video
Should elderly patients in care always be resuscitated?
The wishes of elderly patients who do not want to be resuscitated are being ignored, according to a new report.
A study by the National Confidential Enquiry into Patient Outcome and Death found that more senior doctors should question whether or not cardio-pulmonary resuscitation (CPR) should actually be given to elderly patients.
BBC Radio 5 live's Victoria Derbyshire spoke to hospital doctor Dr Hud Shaker and to Yvonne Sherry. Paramedics tried to resuscitate her husband after he died at their home.
To listen to other Radio 5 live interviews, please visit the Best Bits page.
Go to next video: 'CPR decisions must be clearer'