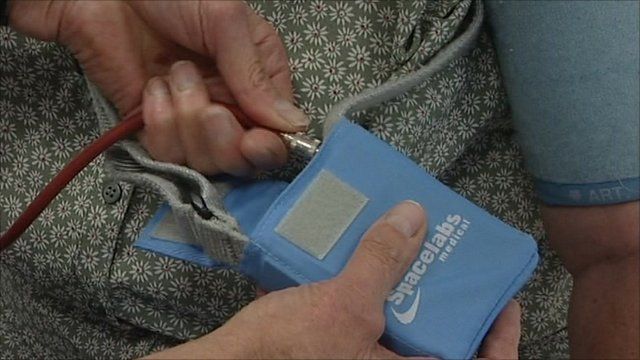 Video
Blood pressure measured at home
Patients thought to have high blood pressure should have the diagnosis confirmed at home, according to new guidelines.
Patients in England and Wales will be offered extra checks using a mobile device that records blood pressure over 24 hours, says the medical watchdog, the National Institute for Health and Clinical Excellence.
A quarter of patients may find visiting a GP stressful, leading to misdiagnosis and being given drugs they do not need.
The move could save the NHS £10.5m a year, predictions suggest.
One of the authors of the paper, Prof Mark Caulfield of Queen Mary, University of London, explains how the device works, and hypertension patient Sheila Milson talks about what it is like to wear.
Go to next video: Call for home blood pressure tests