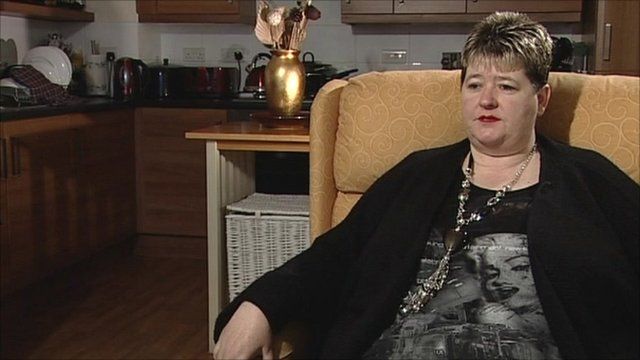 Video
Obese patient needs bigger ambulance
Obese patient Eileen Forde talks about her humiliating ride in an ambulance. At 34 stone (216 kg) she was left in pain after a 150-mile (241km) ride to hospital to get specialised treatment.
The BBC has learnt that the NHS has started to buy specialised equipment to deal with the growing problem of heavy patients.
This includes wider stretchers, more lifting gear and reinforcing existing vehicles.
These are designed so that double-width trolley stretchers for patients up to 50 stone (318kg) can be accommodated. They also tend to include hoists and inflatable lifting cushions.
Go to next video: Inside an ambulance for obese patients