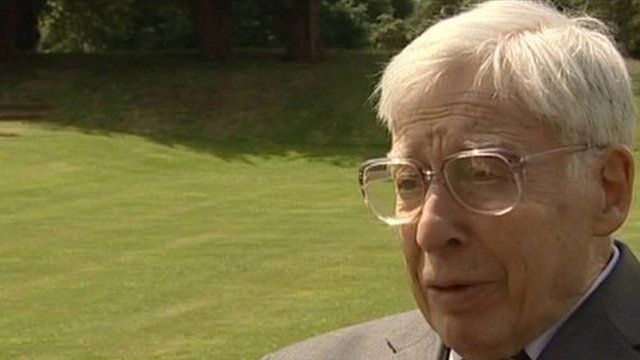 Video
Nobel win for British IVF pioneer
British scientist Robert Edwards, the man who devised the fertility treatment IVF, has been awarded this year's Nobel prize for medicine.
The 2010 Nobel Prize in medicine has been awarded to a British professor who pioneered in vitro fertilisation treatment now commonly known as IVF.
Eighty five year old Dr Robert Edwards helped to develop the technique in which cells are fertilised outside the body and implanted in the womb.
The breakthrough has helped millions of infertile couples have children.
Pallab Ghosh reports.
04 Oct

From the section

Health