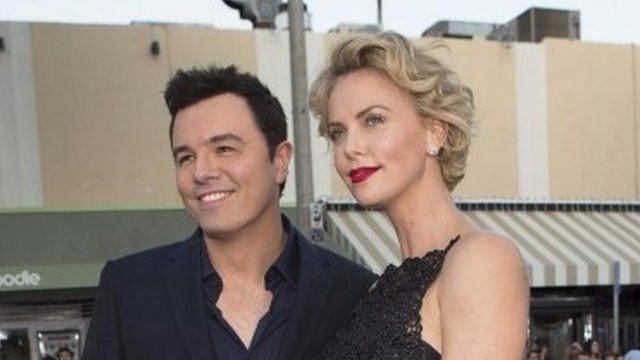 Video
Charlize Theron admits to CV white lies
Hollywood actress Charlize Theron has admitted she has occasionally told fibs on her CV.
But, unlike other actors, she says she did not have to lie about being able to ride for her latest film, the comedy western A Million Ways To Die In The West.
Family Guy creator Seth MacFarlane directed and stars opposite Theron in this, his second movie, which is set in a deadly town in Arizona in the 1880s.
Theron talks to the BBC's Genevieve Hassan
Go to next video: Hollywood honour for Kidman and Theron