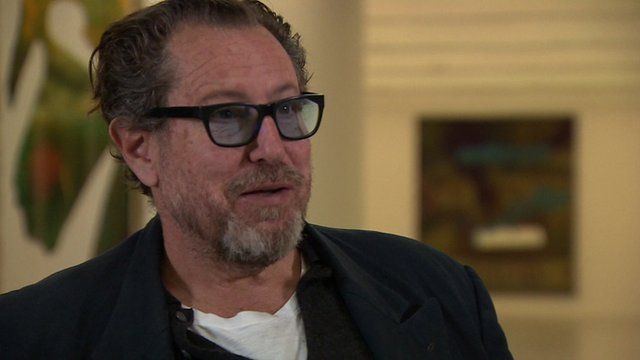 Video
Julian Schnabel on art, Lou Reed and Black Grape's music
US artist and filmmaker Julian Schnabel is currently showcasing his work at an exhibition in London, to mixed reviews from the critics.
He took time out to talk about his work, his friendship with the late Lou Reed and painting to the music of Black Grape, with Newsnight's Stephen Smith.
Schnabel's exhibition - Every Angel has a Dark Side - is showing at the Dairy Art Centre until 27 July.