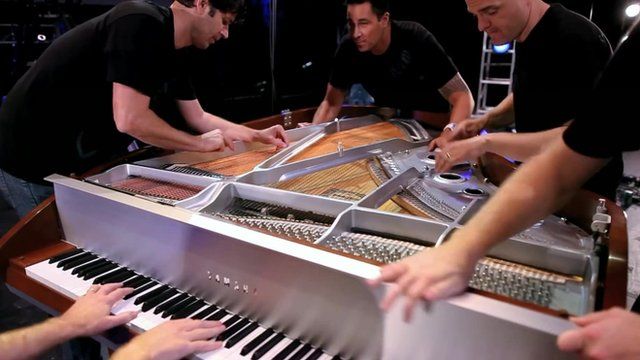 Video
How four men can play one piano
They were first formed to advertise a shop in the States, but when The Piano Guys' videos went viral an internet sensation was born.
The four dads from Utah have now signed a record deal, playing a mix of classical music and pop covers.
However as Al Van Der Beek, Jon Schmidt, Steven Sharp Nelson and Paul Anderson tell BBC Breakfast despite only one of them being a pianist, all four band members can play the piano.
Go to next video: Big Noise children visit Venezuela