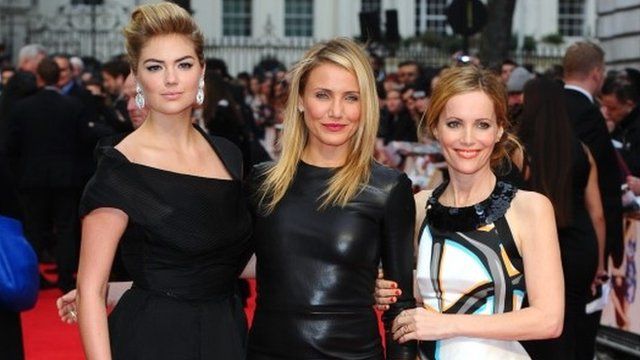 Video
Cameron Diaz on playing The Other Woman
Cameron Diaz leads a trio of leading ladies in her new film The Other Woman.
She plays a lawyer who unwittingly has a fling with a married man and then teams up with his wife to seek her revenge.
Diaz - and co-stars Leslie Mann and model-turned-actress Kate Upton - were on the red carpet at the UK premiere of the film.
Go to next video: Firth and Diaz team up for farce