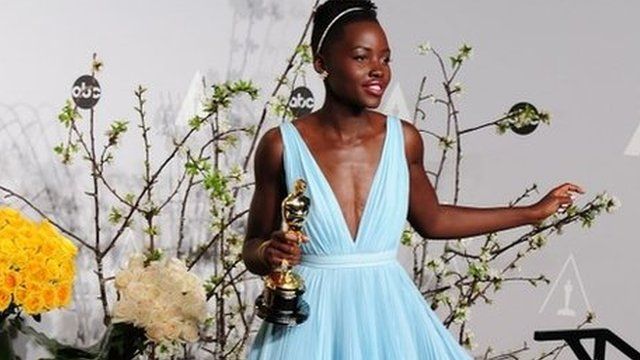 Video
Lupita: My dress reminds me of home
Actress Lupita Nyong'o picked up the Oscar for best supporting actress for her role in 12 Years a Slave.
Lupita spoke to reporters ahead of the ceremony and described what inspired her to choose her Oscars outfit.
Also on the red carpet was Sherlock star Benedict Cumberbatch, who described the academy awards as "the event to be at".
Alfonso Cuaron won Best Director, while 12 Years a Slave was named best film.
Go to next video: Highlights from the Oscars red carpet