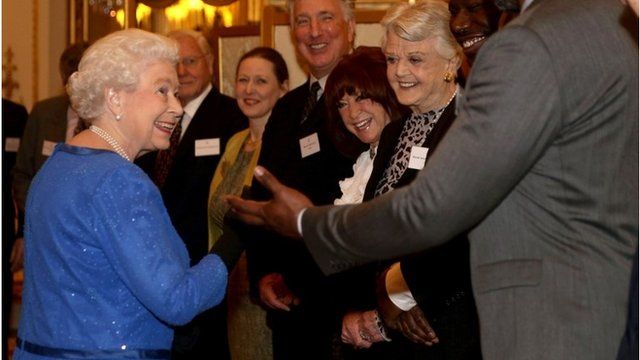 Video
The Queen hosts reception for stars of stage and screen
Steve McQueen, Dame Helen Mirren and Helena Bonham Carter were among some of the guests at an event at Buckingham Palace on Monday night.
The Queen and the Duchess of Cambridge hosted the celebration in honour of Britain's dramatic arts industry.
The event came the day after the Bafta awards, which saw several British actors and film-makers recognised for their contributions to the industry.
The first actor to arrive was Michael Sheen - photographers accidentally confused him with Martin Sheen.