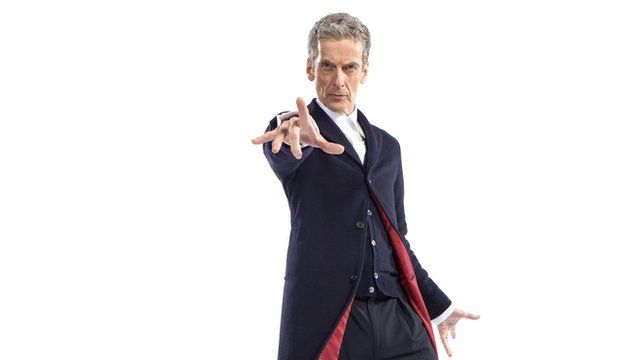 Video
First glimpse of new Doctor Who outfit
Doctor Who fans have been given their first glimpse of The Doctor's new look following his latest regeneration.
Peter Capaldi, who replaces Matt Smith, will have a dark blue Crombie coat with red lining, dark blue trousers, white shirt and black Dr Marten shoes.
The look was created by Doctor Who costume designer Howard Burden.
Capaldi said: "He's woven the future from the cloth of the past. Simple, stark, and back to basics. "No frills, no scarf, no messing, just 100% rebel time lord."
Dr Who boss Steven Moffat said the new era meant for a new outfit.
Radio 4's Today programme presenter Justin Webb spoke to stylist Julian Bennett about the Doctor's new outfit.
First broadcast on BBC Radio 4's Today programme on Tuesday 28 January 2014.
Go to next video: Three Doctors and one companion