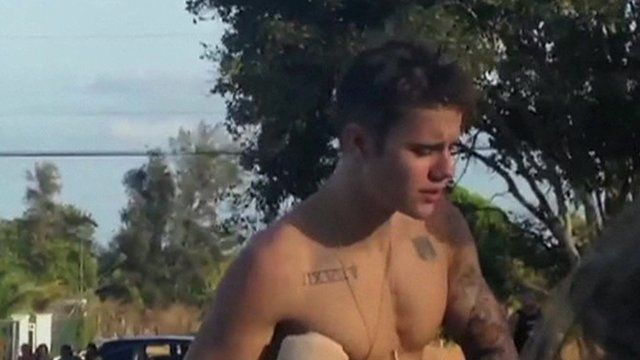 Video
Justin Bieber wakeboards in Panama after arrest
Pop artist Justin Bieber has been filmed in Panama, days after he was charged with with driving under the influence of alcohol, marijuana and prescription drugs in Florida.
The 19-year-old was wakeboarding at a water sports centre on Sunday.
Bieber, who is reportedly the highest-paid teenager in the world of entertainment, was released from custody after posting bail of $2,500 (£1,500) on Thursday.
Go to next video: Justin Bieber's neighbours react