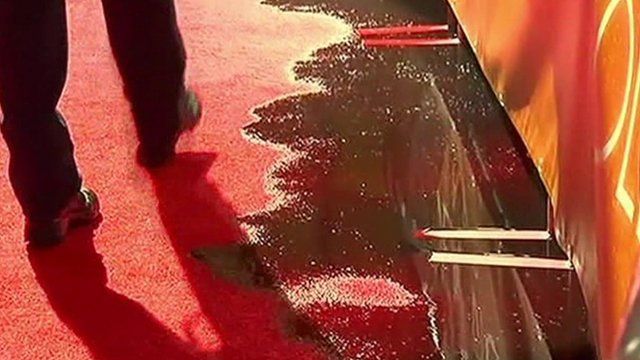 Video
Leak soaks Golden Globes red carpet
A leak from a sprinkler has sprayed water over the red carpet, hours before the start of the Golden Globe Awards.
It has been reported that one of the high intensity lamps used to light the carpet for television cameras was positioned too close to the sprinkler head, causing it to go off, and swamping the carpet in water.
The Beverly Hills Hilton staff were quickly summoned to mop up the water and dry out the walls and carpet before the show started.
There is no commentary on this video
Go to next video: Will Ferrell's Anchorman return