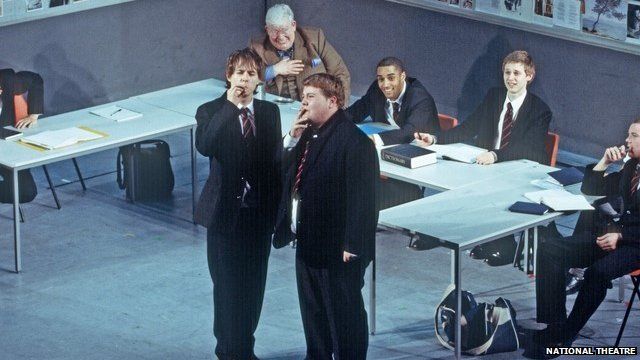 Video
Bennett: History Boys success due to 'universal theme'
A survey taken by the English Theatre Touring company has named The History Boys by Alan Bennett as the nation's favourite play.
Speaking to the Today programme, the playwright praised a two minute condensed version of the play performed by Adam Long, a founding member of The Reduced Shakespeare Company, and explained why he thought his original play was so successful.
Referencing the play's plot, he said people's enjoyment of The History Boys was mainly because "kids wanting to better themselves is a universal theme."
He also said the play appealed as "the boys are in some sense much more sophisticated than the people teaching them."
First broadcast on BBC Radio 4's Today programme on Thursday 12 December 2013.