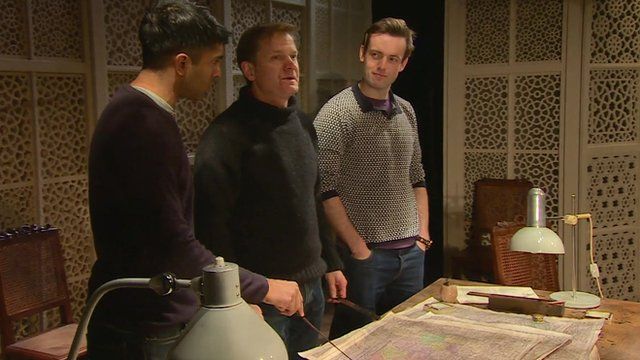 Video
New Howard Brenton play tells story of Indian partition
A new play tells the story of the British man who was responsible for drawing up the border between India and Pakistan after their independence from British rule in 1947.
Drawing the Line - at London's Hampstead Theatre - has been written by Howard Brenton and stars Tom Beard as Cyril Radcliffe.
The play focuses on the weeks leading up to partition, when Radcliffe was sent to Delhi to oversee the creation of a new India and Pakistan.
He had just six weeks to make a decision - and once it was made, he never spoke of it again.
The act of partition saw the displacement of millions of people on different sides of the border - and continues to affect the region even now.
BBC Asian Network's Nancy Cole spoke to Howard Brenton and Tom Beard.
Go to next video: Attack on Kashmir police and army