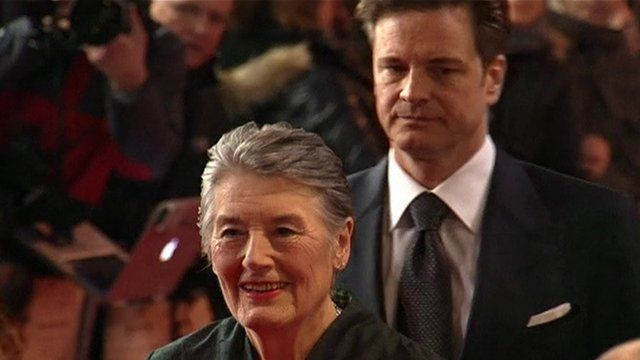 Video
Firth joins WW2 veterans at premiere
Colin Firth has joined World War Two veterans and the widow of the man he plays at the premiere of The Railway Man.
He portrays Eric Lomax, a soldier who was tortured at a Japanese labour camp during the war.
Decades later Mr Lomax came face to face with one of his captors and wrote about his experiences in a memoir, upon which the film is based.
Eric Lomax died before the movie was finished but was fondly remembered on the red carpet.
Go to next video: Lomax experience 'beyond comprehension'