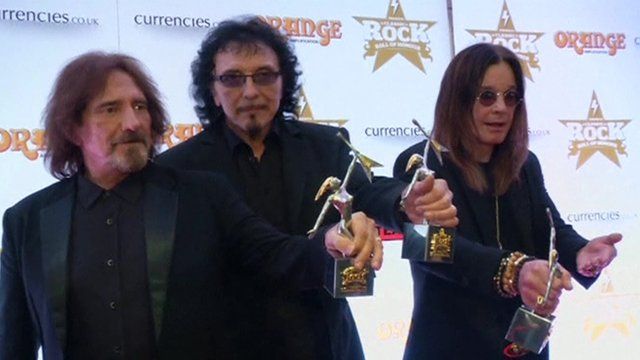 Video
Ozzy Osbourne does the Classic Rock double
Ozzy Osbourne has been made a living legend, for the second time, by the Classic Rock Roll of Honour awards.
He was first handed the prize in 2008 for his solo work but has now been honoured alongside his Black Sabbath band mates.
The heavy metal stars picked up a total of three prizes, including best album for 13.
Other winners included Dr Feelgood's Wilko Johnson, who announced earlier this year that he has terminal cancer, and The Darkness, who are staging a comeback on the heavy metal circuit.
Go to next video: The occult, drugs and music - Iommi