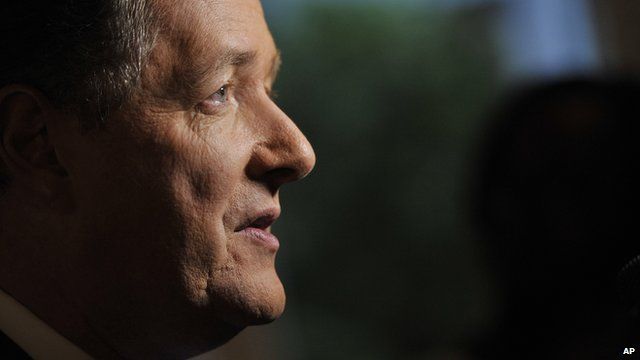 Video
Piers Morgan on receiving violent Twitter threats
Piers Morgan has spoken out about the violent messages he has received on Twitter.
The CNN host, who has been a vocal opponent of American gun laws, claimed that one user threatened to shoot him dead because of his opinions.
Morgan told BBC Radio 5 live's Richard Bacon: "The amount of threats I get can be quite menacing."
"I'm aware that there are people who want to silence me... when you put your head above the parapet on any hot issue you're going to get people threatening you."
Go to next video: Piers Morgan: US gun lobby 'stupid'