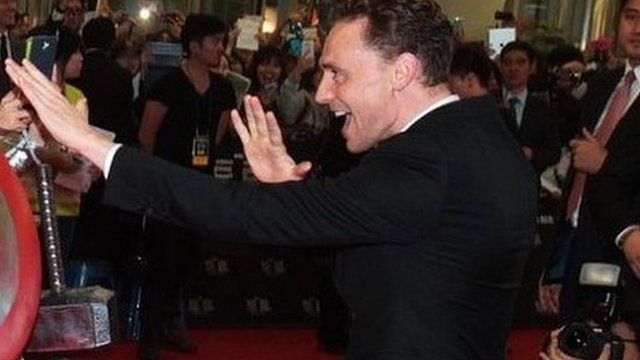 Video
Tom Hiddleston the 'Seoul' man
Hollywood actor Tom Hiddleston started dancing in the middle of an interview in South Korea.
The Thor star was asked to dance by a fan after he remarked that he enjoyed dancing.
Hiddleston is currently touring the globe promoting the latest Thor film which will be released in UK cinemas at the end of October.
Go to next video: Thor premiere in Los Angeles