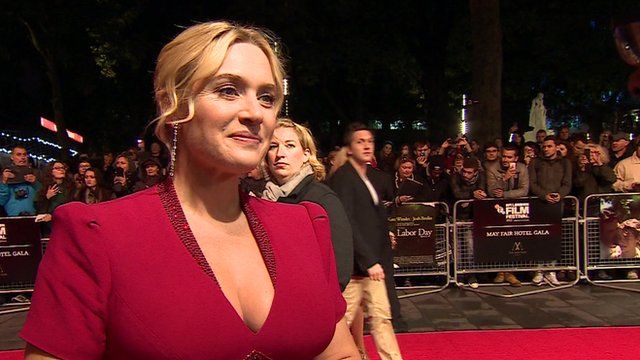 Video
Winslet 'absorbed in baby world'
Kate Winslet says she had no idea about the awards buzz surrounding her film, Labor Day, because she is "so absorbed in baby world".
The actress, who announced she was pregnant in June, was speaking to the BBC's Lizo Mzimba on the red carpet ahead of the film's London premiere.
Also starring Josh Brolin, it tells the story of a divorced mother and her 13-year-old son who offer an injured man a place to stay with drastic consequences.
She told the BBC the role was quite different for her, as she was "a lot more fragile and fragmented than a lot of the characters I've played in the past."
Go to next video: Richard Gere's photos on show