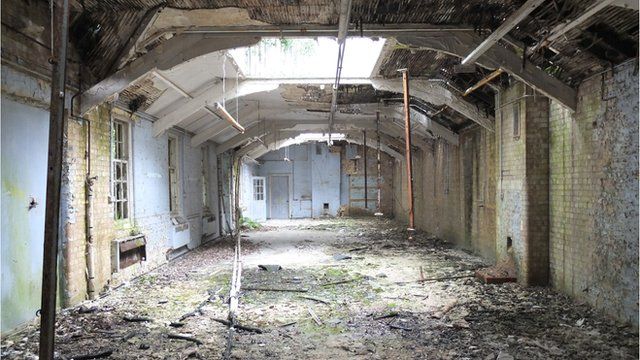 Video
Derelict asylum: 'There is an energy here'
More than 50 years ago Enoch Powell, the then health minister, announced the closure of the great old Victorian and Edwardian asylums - representing refuge for some but incarceration and controversial treatment for others.
But years on some still lie derelict, waiting to be demolished or redeveloped. They are broken into by vandals and urban explorers and provide inspiration for artists and writers.
Author James Scudamore, whose new book, Wreaking, is based around an old asylum, - found inspiration at the empty Severalls Hospital in Colchester, where redevelopment is planned. With the Today programme's Nicola Stanbridge he took one last look around before the doors finally slam shut.
First broadcast on BBC Radio 4's Today programme on Tuesday 6 August 2013.