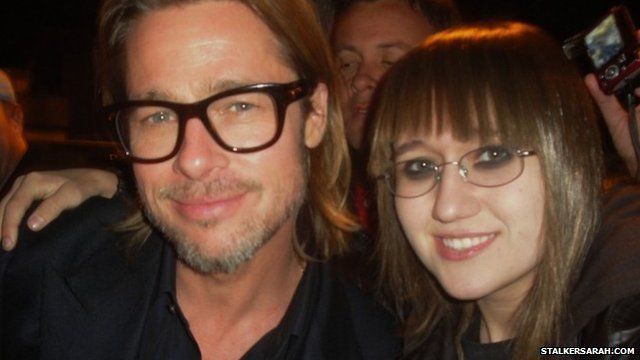 Video
Super-fan 'Stalker Sarah' on her celebrity obsession
Seventeen year old Sarah is not famous, but she has dedicated her life so far to those who are.
The teenager - now known as Stalker Sarah - has spent years waiting outside events to meet celebrities and is rapidly gaining notoriety on the celeb circuit.
She has more than 5,000 photos with the likes of Brad Pitt, Angelina Jolie and Justin Bieber, and has gained a huge internet following.
Sarah told BBC Radio 5 live's Phil Williams: "It was kind of a challenge at first, I'd go out and I'd try to get certain people."
Go to next video: Beyonce's hair gets stuck in a fan