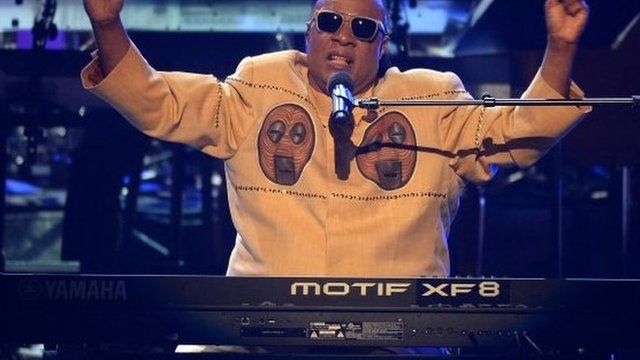 Video
Stevie Wonder boycotts Florida
Stevie Wonder has said he will not perform in Florida and other states with a "stand your ground" law following the controversial verdict in the George Zimmerman trial.
In a video posted on YouTube, the 63-year-old singer said at a concert in Quebec City in Canada: "Until the stand your ground law is abolished in Florida, I will never perform there again.
"Wherever I find that law exists, I will not perform in that state or in that part of the world".
The stand your ground law allows people to use deadly force if they believe their life is in danger.
Go to next video: 'Stand your ground' law criticised