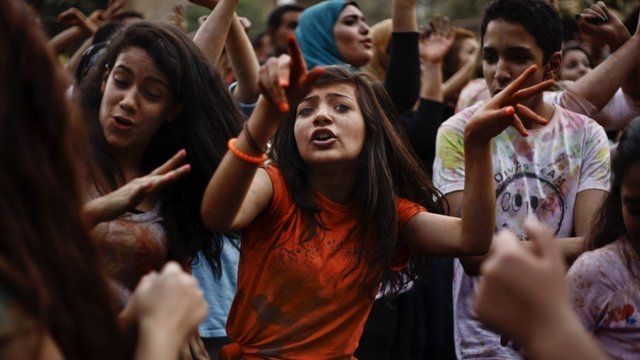 Video
Egypt's new cultural identity since 2011
In the days leading up to Egypt's 'second revolution', Suzy Klein visited Cairo for BBC Radio 3's Music Matters to find out what lies at the heart of Egyptian cultural identity, and why Egyptian musicians and artists are fighting to protect it.
In this clip, Suzy talks to Egyptian cultural activist Basma El Husseiny about the upsurge of creative energy in the country since 2011, and how the arts now play a key role in giving young people tools to express themselves.
Go to next video: Egypt in 90 seconds: What went wrong?