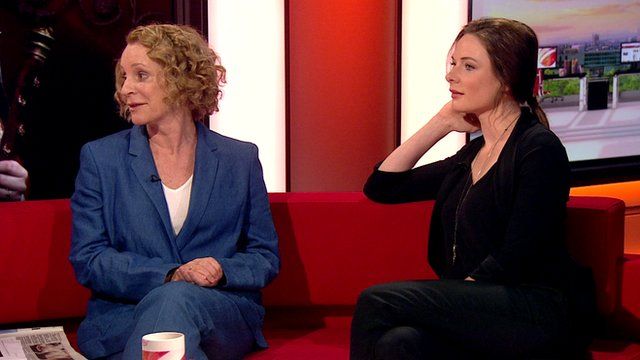 Video
Philippa Gregory on new period drama The White Queen
A tale of three extraordinary 15th Century women caught up in a fight for the throne is the story of a new BBC historical drama The White Queen.
Set in 1464, one of the most turbulent periods in British history, the production is an adaptation of author Philippa Gregory's best-selling historical novel series, The Cousins' War.
Actress Rebecca Ferguson spoke to BBC Breakfast about playing the heroine of the drama, Elizabeth Woodville, and doing a "chemistry test" with her leading man.
The White Queen begins on BBC One on Sunday 16 June.