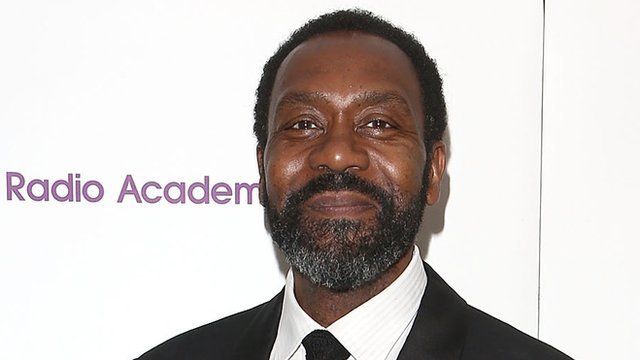 Video
Lenny Henry gatecrashes BBC radio interview
Comedian Lenny Henry was in no mood to wait for his actor friend Clarke Peters as he conducted an interview with BBC News after the first night of his new play Race.
The American star of US TV shows The Wire and Treme was speaking about his love of live theatre when Henry marched over to jokingly insist they go to dinner.
In Race, running at the Hampstead Theatre in London until 29 June, Peters plays an attorney whose services are sought by a white man accused of raping a young black woman.
David Mamet's provocative play was originally staged on Broadway in 2009.
Clarke Peters was speaking to BBC News entertainment reporter Neil Smith
Go to next video: Can Henry top rave Othello reviews?