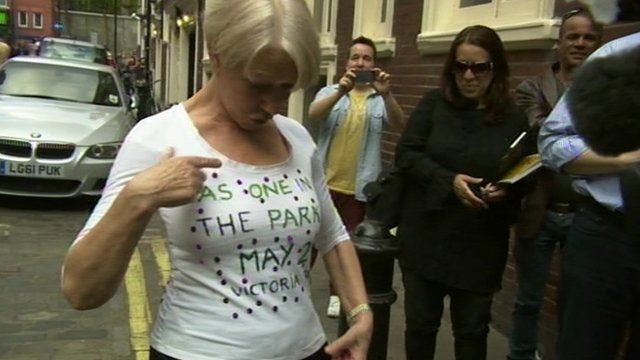 Video
Dame Helen Mirren: 'The irony is I love drummers'
Dame Helen Mirren has said that had the circumstances been different she would have been listening to drummers playing outside her theatre rather than berating them.
Dame Helen yelled at a group of street drummers while dressed in her stage costume as Queen Elizabeth II on Saturday because the noise was disturbing the play.
Arriving at the Gielgud Theatre on Monday, she was asked if she would do the same again in similar circumstances.
Go to next video: Dame Helen Mirren scolds drummers