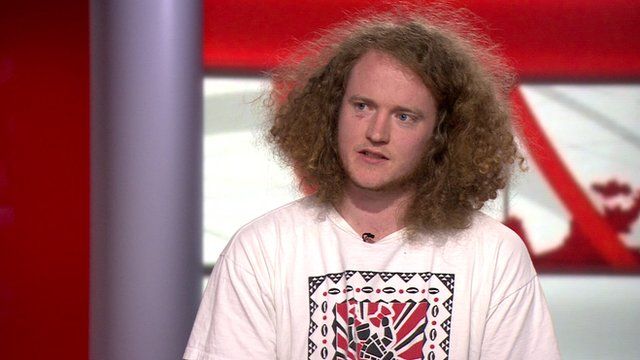 Video
Helen Mirren anger: 'You could hear her over the drums'
A conductor has described being scolded by Dame Helen Mirren for disrupting her performance at a London theatre.
A band of street drummers were playing on a Soho street to promote a festival when Dame Helen came out of the nearby Gielgud Theatre where she is appearing in The Audience.
The street drummers' conductor Liam Emerson told the BBC: "It's not every day you get told off by a dame dressed as the Queen."
Go to next video: 'Queen' Mirren scolds drummers