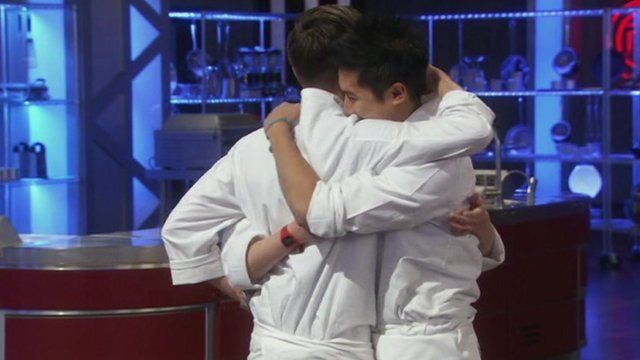 Video
MasterChef: Watch the MasterChef winner unveiled
A part-time DJ who was inspired in the kitchen by her late grandmother has won this year's MasterChef final.
Natalie Coleman won over the judges with a menu that included lobster and fennel, pork belly with scotch egg and vanilla chocolate panna cotta.
"It's a dream come true," said the 29-year-old, the third woman to win the show in nine years.