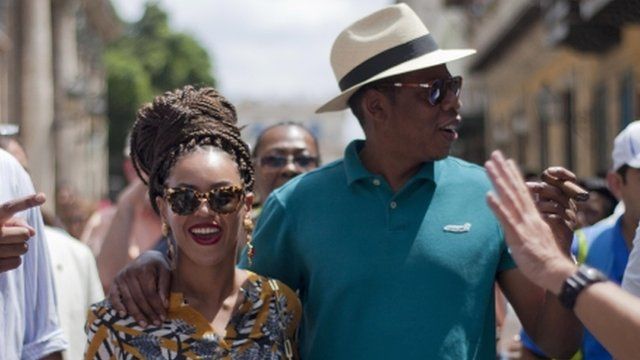 Video
Obama 'not involved' in Jay Z trip to Cuba
The White House has denied that US President Obama was involved in clearing rapper Jay Z for his recent trip to Cuba.
The musician, who made a visit to the country with his wife Beyonce last week, has penned a song with about the trip which included the lyric, "I got White House clearance'.
Jay Z raps in the Open Letter song: "Obama said, 'Chill, you gon' get me impeached, you don't need this (expletive) anyway, chill with me on the beach."
White House spokesman Jay Carney told journalists that the US Treasury grants licenses for travel.
"I guess nothing rhymes with Treasury," Mr Carney said. "The White House has nothing to do with it," he added.
Go to next video: Beyonce and Jay-Z Cuba trip queried