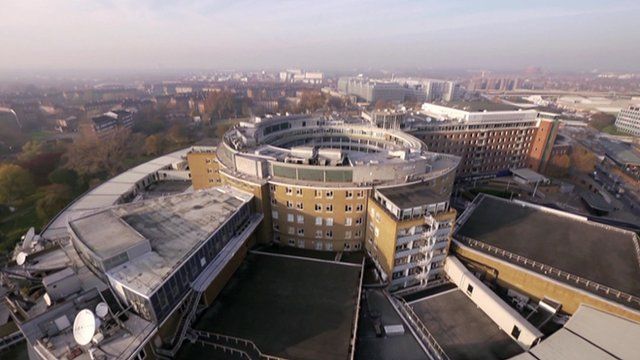 Video
BBC TV Centre: Goodbye to the 'dream factory'
After more than 50 years, a farewell concert at BBC Television Centre tonight will be its final live broadcast before its doors are closed for good.
With a design said to have been inspired by a question mark scribbled on the back of an envelope, BBC Television Centre is one of the UK's most recognisable cultural landmarks.
Some of the best-known programmes on British television were recorded within its walls.
Lizo Mzimba reports.