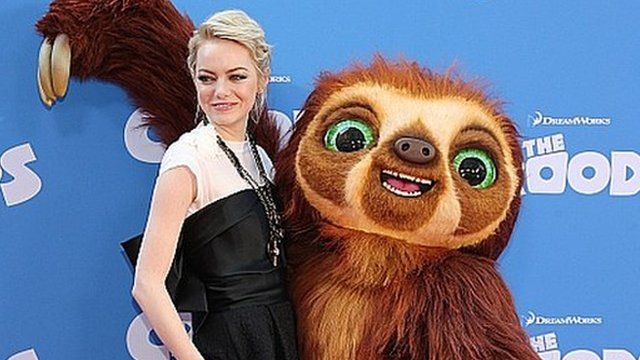 Video
Actors Cage and Stone on the influence of Walt Disney
Actors Nicolas Cage and Emma Stone talk about their latest film The Croods.
The film is a 3D computer animated comedy that tells the story of a cave family who are the last survivors on earth.
Cage and Stone tell BBC News that the values in the film are strongly inspired by classic films made by Walt Disney.
Go to next video: Gangster Squad premieres in LA