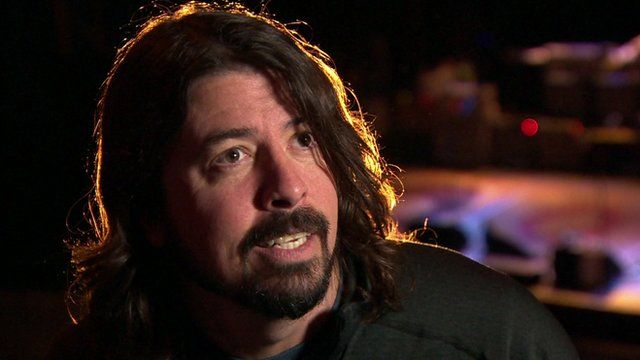 Video
Foo Fighters Grohl on Sound City studio documentary
Foo Fighters frontman Dave Grohl talks to Newsnight's Stephen Smith about his documentary, Sound City.
Grohl was inspired to make the film charting the history of the Los Angeles recording studio, where he recorded the album Nevermind with Nirvana, after it closed down in 2011.
Sound City was the recording home of Nirvana, Red Hot Chili Peppers, Johnny Cash, Neil Young, Fleetwood Mac, Tom Petty, Metallica, Rage Against the Machine and, most recently, Arctic Monkeys.
Go to next video: Dave Grohl: 'Directing was fun'