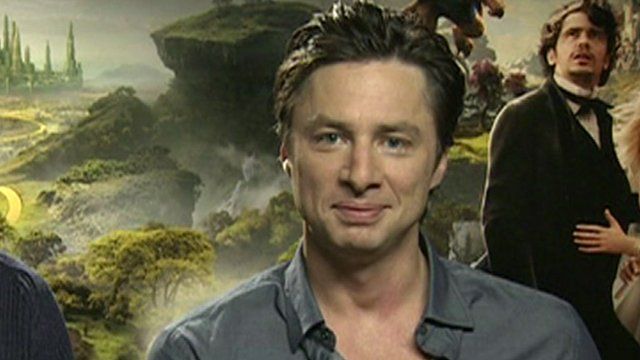 Video
Zach Braff message for 25-hour Mark Watson challenge
Comedian Mark Watson has set himself a challenge to find Zach Braff as part of his 25-hours stand-up Comic Relief comedy routine, which finishes at midnight on Friday.
The BBC's Georgie Rogers answered Twitter pleas and assisted in the challenge by finding the actor, who is in London promoting his new film Oz: The Great and Powerful.
An additional part of the challenge is for Zach Braff to attend the stand-up gig at Pleasance Theatre.