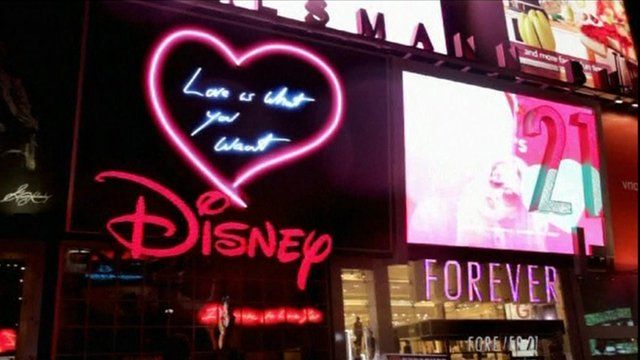 Video
Tracey Emin's neon messages light up Time Square
Artist Tracey Emin has sent New York a special Valentine message this year.
At the launch, there was a countdown before the words 'I promise to love you' appeared on screens in white light.
Emin said there was "nothing cynical" about the project, describing it as "really brilliant".
Throughout the month of February, a number of her unique neon messages will light up billboards in Time Square every night from 11.57pm to midnight.