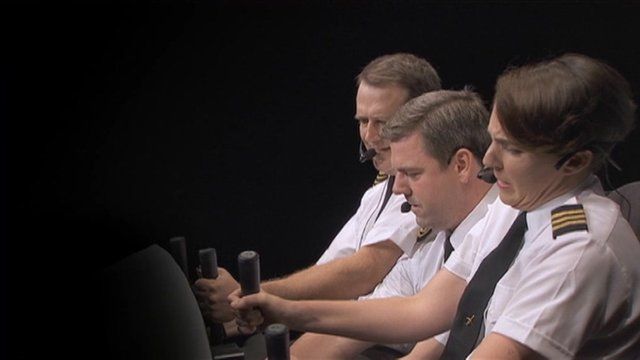 Video
Real-life air emergencies re-enacted on film
A new 3D film, Charlie Victor Romeo, in which real-life airline emergencies are re-enacted by a group of actors, has just had its world premiere.
The screenplay is based on transcriptions of the actual cockpit voice recordings of flights that have encountered difficulties.
Talking Movies' Tom Brook went to meet the director and cast.
Talking Movies is broadcast on BBC World News on Saturday at 13:30 GMT and Sunday at 00:30, 07:30 and 20:30 GMT
Go to next video: Can this actress make Oscar history?