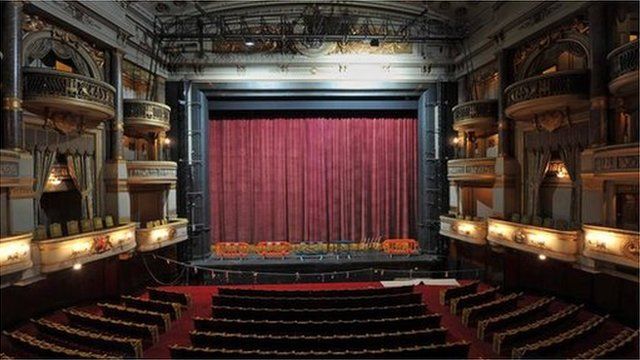 Video
Drunks, arguments and mobiles: Actors' worst on-stage interruptions
Earlier this year, director Sir Peter Hall apologised to Downton Abbey star Laura Carmichael after he "unintentionally disrupted" her West End debut.
But interruptions during a performance are an occupational hazard for actors, who must learn to contend with everything from mobile phones ringing to arguments in the stalls.
BBC News asked a number of leading actors to recall their most memorable on-stage interruption.
Video Journalists: Tom Beal and Rachel Curtis
Go to next video: How would you describe Russell Grant?