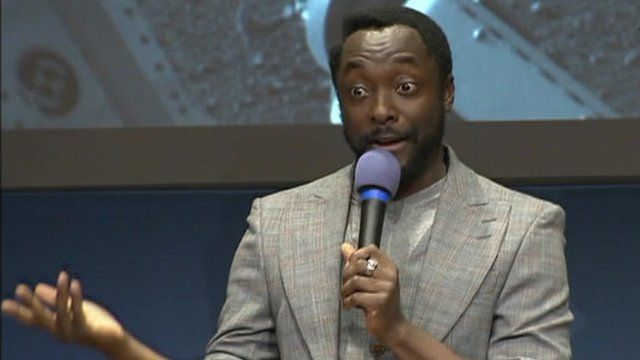 Video
Mars rover broadcasts first play of new Will.i.am track
Nasa's Curiosity rover has broadcast a new song by Will.i.am from the Black Eyed Peas from the surface of Mars.
The US Musician and television star has previously worked with Nasa on his i.am.angel Foundation which develops science, arts and mathematics initiatives.
This was the moment when the track Reach For The Stars was played out.
Will.i.am described it as his "interpretation of an orchestral piece".
Go to next video: Rover's 'most detailed' Mars photos