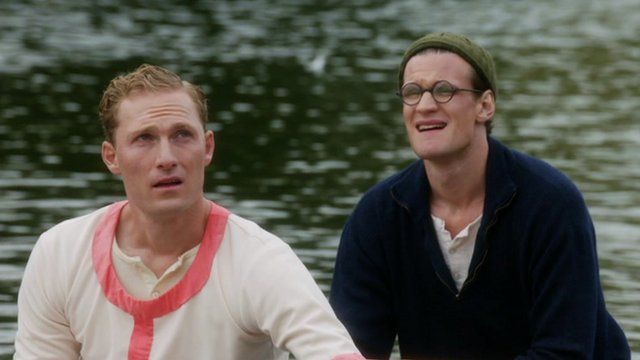 Video
Bert and Dickie's Olympic story
In 1948, two young men, Bert Bushnell and Richard 'Dickie' Burnell, were thrown together to compete in the Olympics with just five weeks to prepare.
Now their story is being told in new BBC Drama starring Matt Smith and Sam Hoare.
Hoare, who plays Dickie, and social historian Janie Hampton told BBC Breakfast about the Olympians.
Bert & Dickie, BBC One on Wednesday 2030. Archive footage courtesy of Pathe.
Find out what inspired writer William Ivory to tell the story of Bert and Dickie.
Go to next video: Entertainment Headlines