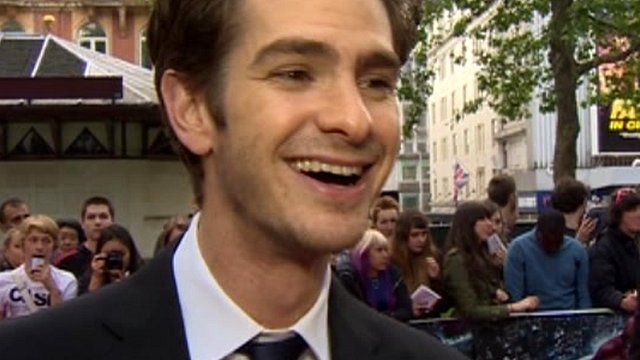 Video
Actor Andrew Garfield: How I got fit to play Spider-Man
Actor Andrew Garfield has described how he worked out for six hours a day for four months to prepare for his film role as comic book super-hero Spider-Man.
He was speaking at the UK premiere of the 3D movie, The Amazing Spider-Man, in London's Leicester Square.
The 28-year-old actor has taken on the role of teenager Peter Parker who becomes a web-slinging, wall-climbing hero after he is bitten by a radioactive spider.
He was asked if it was a daunting role to take on.
Go to next video: How do you create a super-hero?