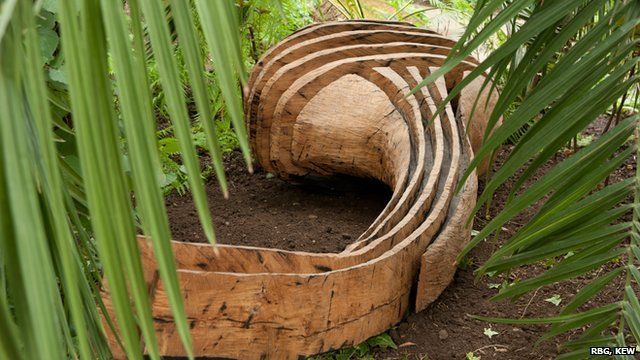 Video
David Nash makes art from Kew Gardens' dead trees
After making sculptures for over 40 years, David Nash has started something new at Kew Gardens.
The artist, well known for his fascination with sculpting wood, is now working, living and exhibiting in a place where he can also source his material.
He told BBC News: "It's the first time I have ever had a chance to show my work in an environment from where the material came from".
The exhibition, which is set to last a year, will be re-shaped by his work at the on-site wood quarry - where Nash is able to source trees from the botanical gardens that have naturally come to the end of their life.
Video produced by Rachel Curtis.