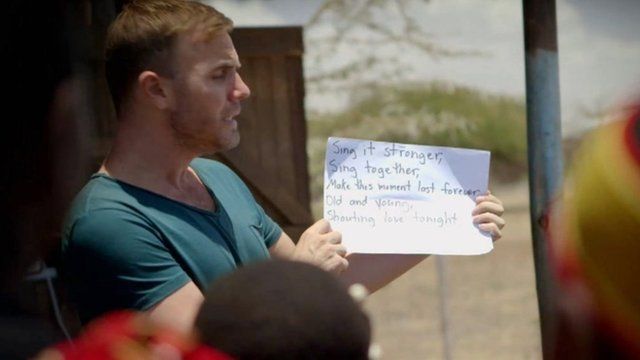 Video
Diamond Jubilee song is unveiled
The song that Gary Barlow and Andrew Lloyd Webber created for the Queen's Diamond Jubilee celebrations is to get its first airing on BBC Radio 2 on Friday.
Entitled Sing, the track features musicians from across the Commonwealth, the Military Wives choir - and Prince Harry on tambourine.
The Prince made his contribution - his recording debut - in Jamaica, one of four Commonwealth countries that Barlow visited while compiling the song.
This is an extract of the video for the track. Footage courtesy Gary Barlow and The Commonwealth Band.