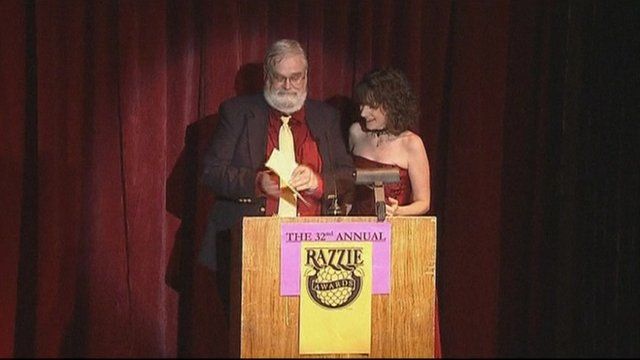 Video
Adam Sandler film Jack and Jill makes record Razzies win
Adam Sandler's movie Jack and Jill has swept the board at the Razzie awards, which highlight the year's worst films.
The comedy picked up a record 10 prizes, including worst picture. Al Pacino, who played himself, won the worst supporting actor award.
Sandler was named worst actor and actress for playing both Jack and Jill, a brother and his twin sister.
It is the first time in the 32-year history of the awards that a film has won every category.
Jack and Jill courtesy of Columbia Pictures
Go to next video: Entertainment Headlines