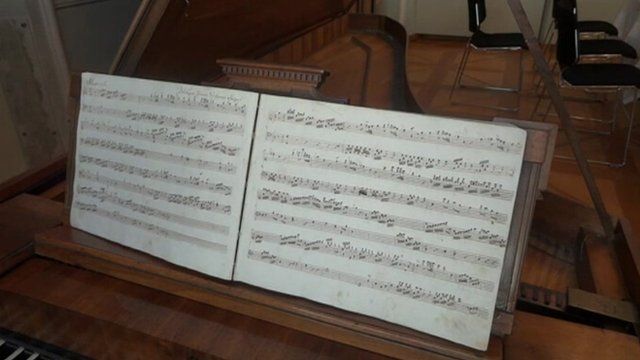 Video
Mozart piano composition uncovered in Austria
A previously unknown piece by Mozart, believed to have been written when he was as young as 10, has been uncovered in Austria.
The piece, thought to have been composed in 1767 or 1768, was found in a notebook in an attic.
Researchers recently determined there was strong evidence Allegro Molto is a Mozart composition.
It was transcribed into a notebook bearing the name Del Signore Giovane Wolfgango Mozart.
Bethany Bell reports.
Go to next video: Premiere for 'new' Mozart piece