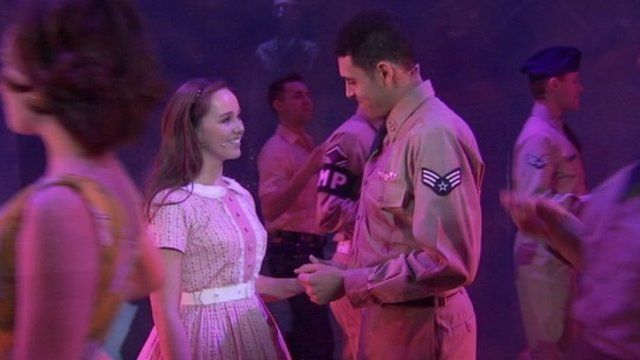 Video
Dreamboats and Petticoats team on new '60s musical
The creators of Dreamboats and Petticoats have unveiled their latest project - a musical based around popular songs from the 1960s.
Save the Last Dance For Me tells the story of two sisters in the summer of 1963, going on holiday without their parents for the first time.
It is the latest in a series of 'jukebox musicals', such as 'Mamma Mia! and We Will Rock You, which are created out of existing songs.
Writers Laurence Marks and Maurice Gran, famous for sitcoms such as Birds of a Feather and the New Statesman, spoke to BBC Breakfast about the challenges of making songs and story fit together.
Go to next video: Spamalot reworked for UK tour