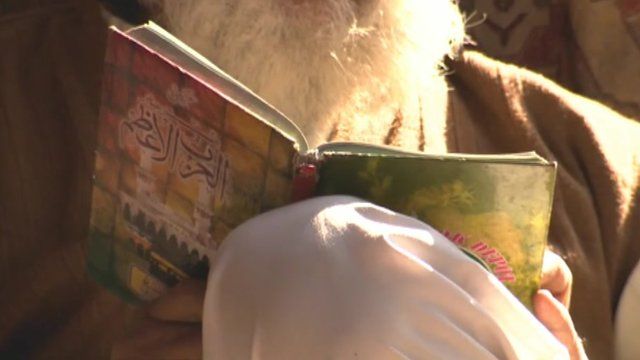 Video
Indian politicians blamed in Rushdie festival row
Sir Salman Rushdie has criticised Indian politicians for failing to oppose Muslim groups who threatened to disrupt the Jaipur Literature Festival if he attended.
The author withdraw from the event after sources told him of an assassination threat. A video-link was also cancelled. Many Muslims regard his book, The Satanic Verses, as blasphemous, and it was banned in India in 1988 for its "blasphemous content hurting the sentiments of Muslims".
Indian media have also criticised the government for failing to ensure Rushdie's security, accusing politicians of "pandering to troublemakers".
Festival organiser Sanjoy Roy said they had been "pushed to the wall".
Andrew North reports.
Go to next video: Talking Books: Salman Rushdie