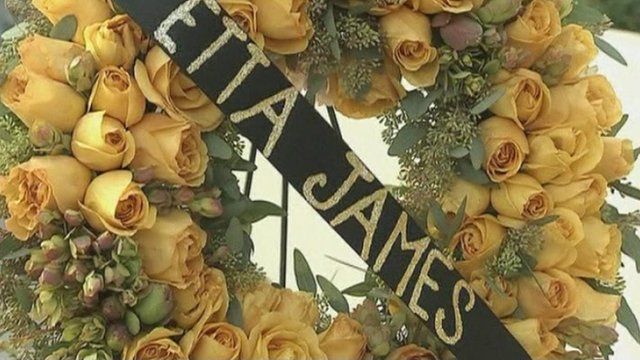 Video
Candi Staton: Etta was a true soul sister
The singer Candi Staton has paid tribute to the legendary jazz, soul and blues singer, Etta James, who has died at the age of 73.
Her many hits included the ballad "At Last" - an enduring anthem for couples getting married all over the world.
She had been suffering from leukaemia.
Candi Staton, who was inspired by Etta, spoke to the BBC's Chris Rogers from Atlanta, Georgia.