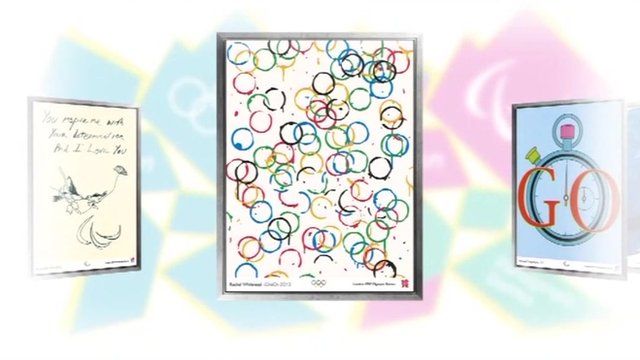 Video
Leading UK artists unveil their Olympic posters
A series of 12 Olympic and Paralympic posters, designed by leading UK artists including Tracey Emin and Chris Ofili, has been unveiled in London.
The images will be displayed in a free exhibition at Tate Britain next year, held as part of the London 2012 cultural festival.
Tate director Sir Nicholas Serota said organisers were "delighted" the artist had produced "such compelling images".
The unveiling followed the announcement of the arts festival's full programme.
David Sillito reports.