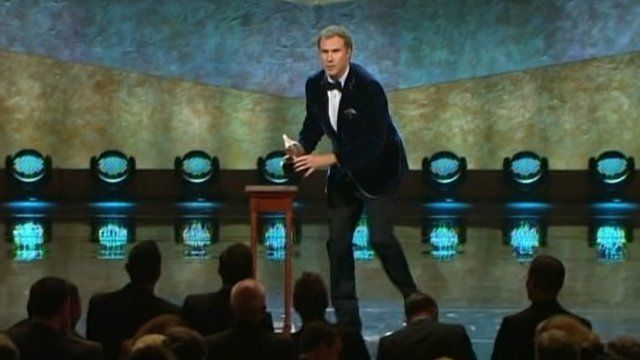 Video
Will Ferrell picks up Mark Twain comedy prize
US actor Will Ferrell has been awarded his country's top comedy awards, the Mark Twain Prize for American Humor.
Ferrell, who impersonated George W Bush on sketch show Saturday Night Live, was given the award at the Kennedy Center for Performing Arts in Washington DC.
The screen star dropped the prize during his light-hearted acceptance speech.
Clip courtesy of WETA Washington, DC and MT Prize Partners JV
Go to next video: Will Ferrell's 'most dramatic role'